Everything starts with a configure8 account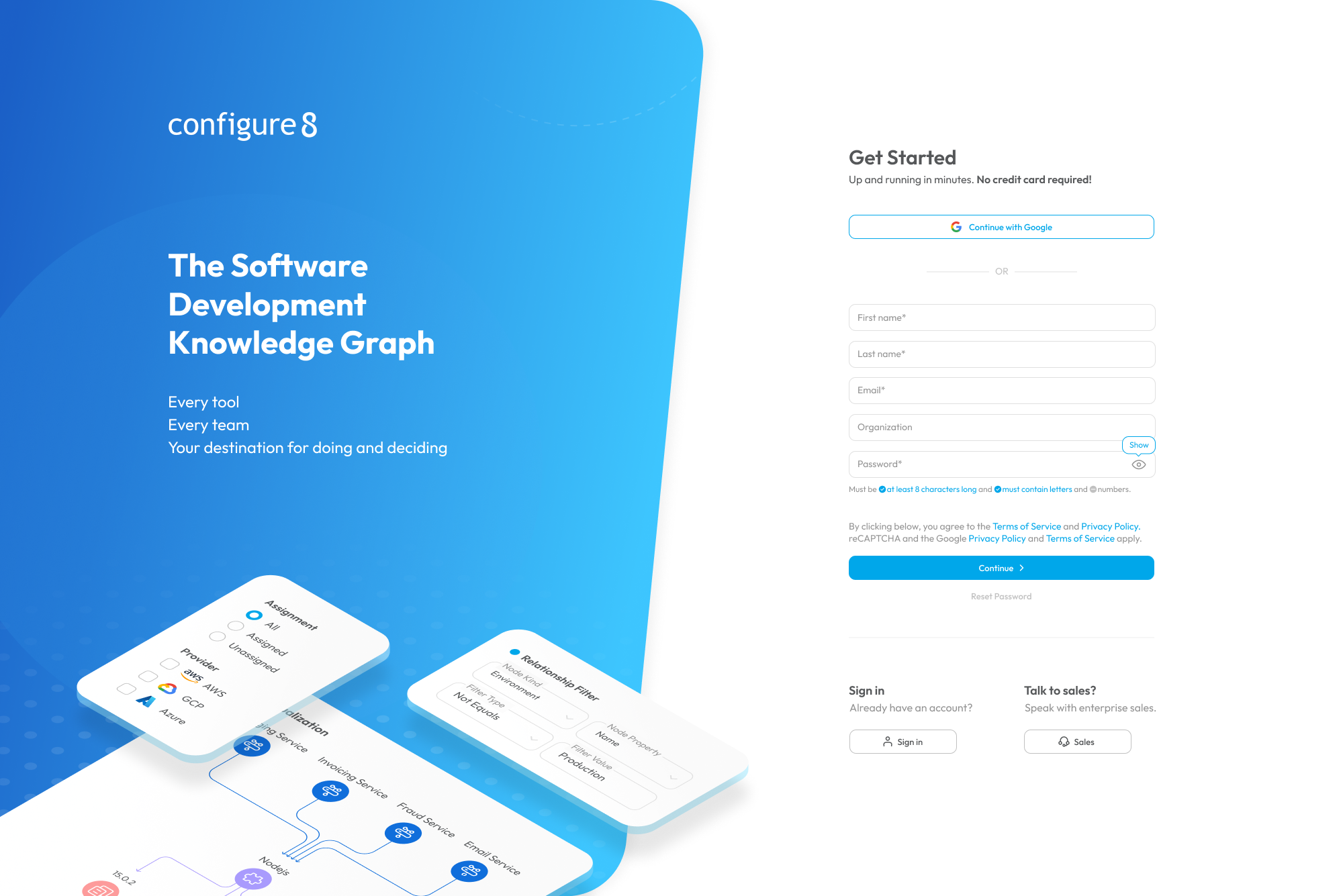 Email / Password combination
Continue your sign-up with one click google button. If your organization uses Google Enterprise email or if you would like to use your gmail account then use this option.
This option enables you to login to configure8 with a single click by authorizing Google to sign-in on your behalf. Google shares your email and name with configure8 for future logins.
You can simply use 'Sign in with Google' button for all future logins.
You can always create an account by providing your email/ password. Once you provide the required information and click 'continue' button then a verification email is sent to the given email address.
You will need to click on the verify button in your email to complete the sign-up process.
Once the verification is complete, you can continue to sign-in using your email and password.